Client services
We recognise that our clients, particularly in a provincial town, require a diverse range of legal services and we aim to provide these effectively and efficiently. We focus on client communication. We respond to emails quickly.
We don't sell our clients services they don't need. We deliver expertise in a straightforward way, using plain language, in a relaxed and professional manner, with our focus always on our clients' objectives. If we aren't in a position to take on your case, or believe that we are not the best people to deal with your case we will advise you of this and help you to find suitable alternative representation.
We are a member of The Law Society of Northern Ireland Home Charter Scheme – a scheme designed to ensure clients receive a quality assured service.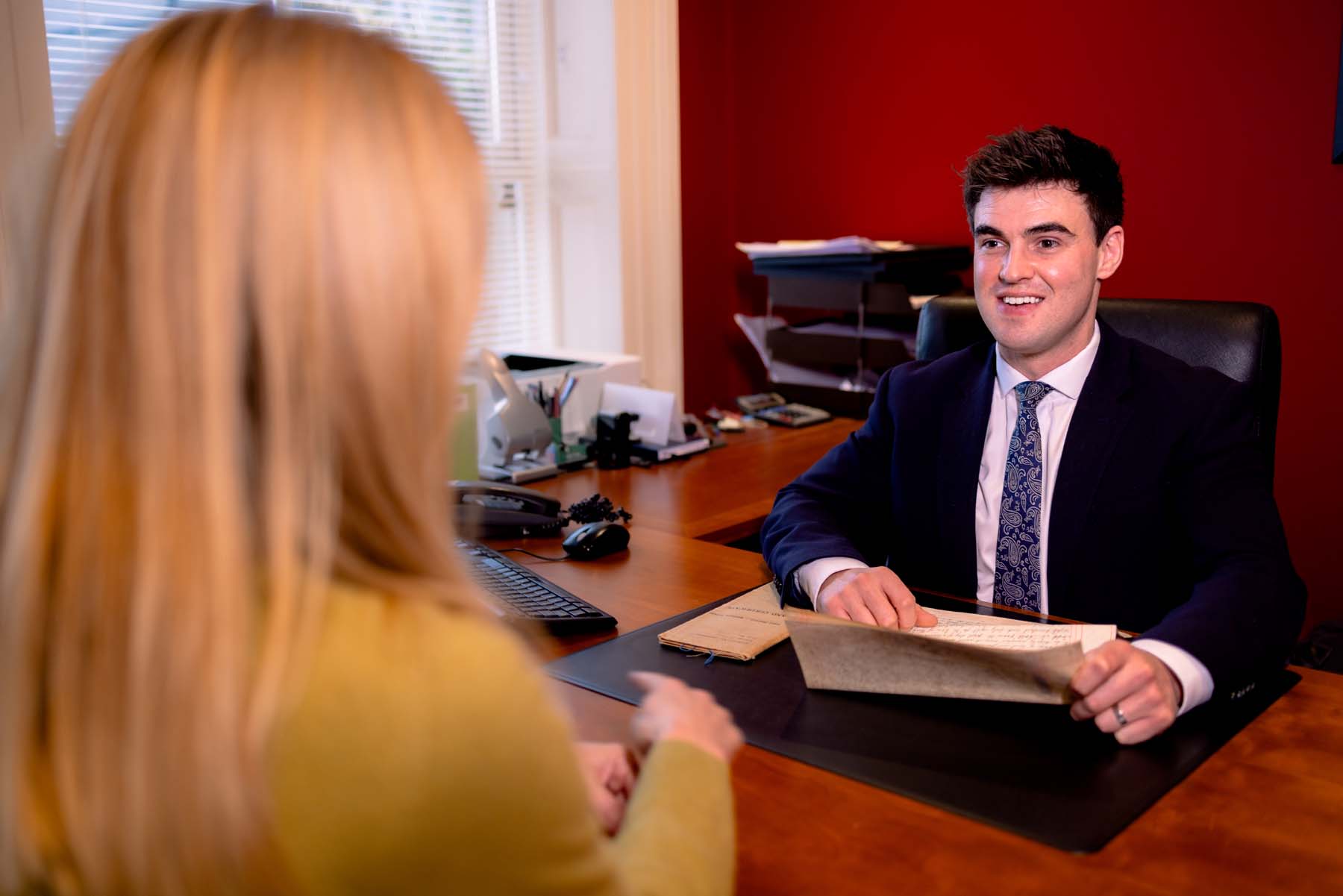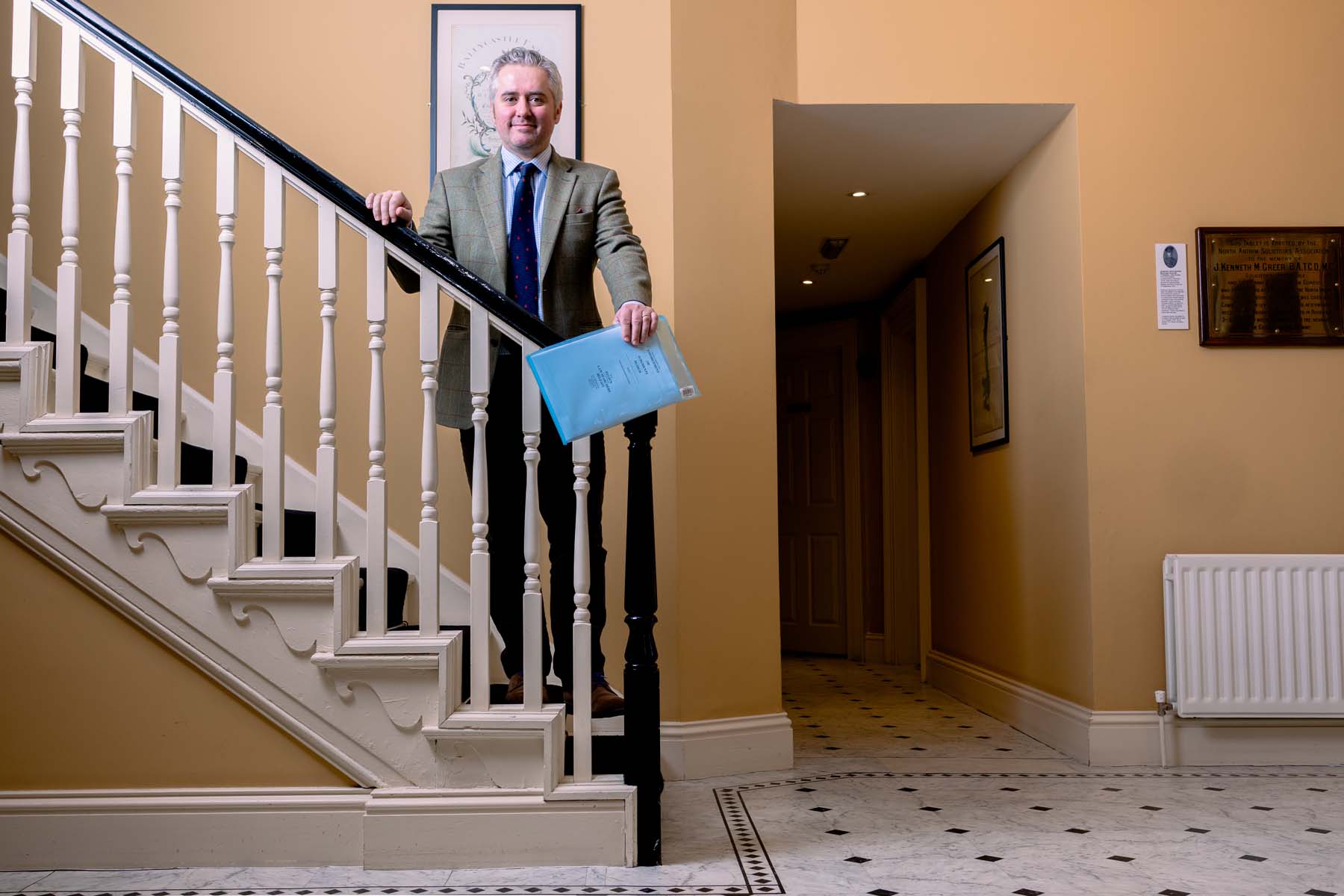 The following represent our main areas of expertise.
Residential Property Buying and Selling Property Transferring/Gifting Property to family Free Storage of Title Deeds New build developments
Commercial Property & Business
Sales and Acquisitions
Business and Share Sales
Site Purchase and Development
Property Investment
Partnerships and Shareholders Agreements
Estate Planning for business
Farming & Agriculture
Sales and Purchases
Single Farm Payments
Conacre Letting Agreements
Succession and Capital Taxes
Environmental Issues
Personal Injury/Claims
Road Traffic Accidents
Accidents at Work
Tripping Claims
Commercial Disputes
Disputed Wills and Trusts
Property Disputes
Family
Pre-Nuptial Agreements
Separation
Divorce
Financial Settlements
Non-molestation and Occupation Orders
Residence / Contact
Care Proceedings
Wills, Trusts and Estates
Will drafting
Lifetime Trusts
Inheritance Tax Planning
Enduring Powers of Attorney / Controllerships
Administration of Estates and Trusts
Care of Elderly and Disabled
Financial Planning
in conjunction with Leeburn Wealth Management www.leeburnfinancial.com
Full Financial Planning
Investment Planning
Retirement Planning
Protecting your Wealth
Long Term Care Advice
Employment
Employment Disputes
Compromise Agreements
Contracts of Employment
Representation at Employment Tribunals
Landlord and Tenant
Commercial Leases
Residential Tenancies
Business Tenancies
Banking/Security Work
Mortgages
Re-Mortgages
Reviewing Securities
Reviewing Guarantees
Licensing
Grant & Renewal of Liquor Licenses
Protection Orders & Transfers of Licenses
Club Registration and Renewals
Criminal Law
Representation at Magistrates Court
Road Traffic and Motoring Offences
"I have found Greer Hamilton Gailey an efficient and effective practice to work with, giving good advice and achieving timely outcomes. When contacted their responses are prompt and their front office staff are always friendly and helpful."
Janette Hanson, farmer, Ballymoney
"We have worked with the team at Greer Hamilton & Gailey for 15+ years on numerous property related business. We have always found them to be extremely professional and knowledgeable. Anyone looking for a conveyancing solicitor, we at DB Building Contracts would have no hesitation in recommending GHG."
Sean Dobbin – Construction Director, DB Contracts
Greer Hamilton Gailey
27 High Street, Ballymoney
Co. Antrim, BT53 6AJ